The Goodall Family Of Artists
Home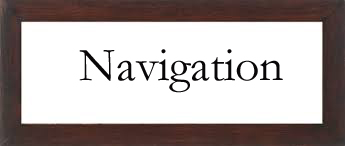 Edward Goodall 1794-1870
Edward Goodall was born near Leeds, Yorkshire. He was raised by a Quaker uncle and it is said that he had an unhappy childhood. He went to London in his early teens and began as an apprentice to a printer and learned the art of steel line engraving. He became one of England's top steel line engravers and following a visit to the home of the famous artist J.M.W. Turner in Queen Anne st., Goodall was told he could engrave as many of the artist's pictures as he wanted. Goodall's fee for an engraving was around 700 guineas for a large plate that would take up to two years and in latter years Goodall was one of only two engravers exclusively used by Turner.
Goodall married in 1818 and took up residence in Camden Town. The following year they resided at 20 Arlington St. and in 1823 moved to 11 lower Pratt Place. In 1827 their address was Mornington Grove and the house, Mornington Grove Cottage, was built by Edward. In his son Frederick's autobiography, it is said that all the great artists of the Victorian period frequented the house from time to time especially Turner and Stanfield . Clarkson Stanfield R.A. (1793-1867) and his wife Rebecca, were neighbours and would often stop by and play their favourite card game, vingt et un, in the evenings. In 1830, Goodall was commissioned to engrave a series of illustrations by Turner for a book of poems titled "Italy" by Samuel Rogers. John Ruskin was quoted as saying "the loveliest engravings ever produced by the pure line". In 1837, Thomas Campbell's Poetical Works contained seventeen engravings of Turner illustrations by Edward Goodall. Goodall engraved a number of large plates after Turner including "Oxford from North Hinksey" (1841), "Caligula's Palace and Bridge" (1842) and a newer version (1859), Dido Building Carthage (1859), Ulysses Deriding Polyphemus (1859).
Edward Goodall died on Monday, 11 April 1870 at 148 Hampstead Rd. at the age of 75. The Art-Journal described him with the following words: "as that of one of the best artists of our school". The Athenaeum stated "the famous engraver of so many of the finest plates of modern English productions".

Portrait of Edward Goodall's wife, Eliza Ann (Le Petit) painted around the time of her marriage to Edward Goodall in 1818. No pictures of Edward Goodall have ever been found although it is believed that a portrait or sketch of him was done by his son Frederick. Eliza's grandfather crossed the Channel as a refugee and was one of the first colour printers in England.
The following is from the book "Frederick Goodall, R. A." by N.G. Slarke, 1981
Engravings by Edward Goodall
Engravings after Turner
Published in:
| | |
| --- | --- |
| Rye, Boscastle, Mount Edgecomb | Cooke's Picturesque Views of the South Coast of England (1814-26) |
| Tantallon Castle | Provincial Antiquities of Scotland (1819-26) |
| Rivaulx Abbey, Fall of the Tees, Aldborough, Prudhoe Castle | Picturesque views of England and Wales (1827-26) |
Richmond Hill
The Literary Souvenir (1826-31) and The Amulet (1831)
Florence from the Chiesa al Monte
The Amulet (1831)
Florence (vignette)
The Keepsake (1828-37) and Heath's Gallery of British Engravings (1836)
11 vignettes
Samuel Rogers' Italy (1830)
26 vignettes
Samuel Rogers' Poems (1834)
5 pictures and vignettes
Scott's Poetical Works (1834)
1 vignette
Scott's Prose Works (1834-36)
3 vignettes
Milton's Poetical Works (1835)
1 vignette
Fisher's Pilgrim's Progress (1836)
Snowy Range from Tyne or Marma Rocks at Colgong
White's Views in India (1836-7) and Martin's Indian Empire (c. 1857)
17 vignettes
Campbell's Poetical Works (1837)
4 vignettes
Moore's Epicurean (1839)
1 vignette for Broadley's Poems
Art and Song (1867)
Dido building Carthage,

Ulysses deriding Polyphemus,

Caligula's palace and bridge

The Turner Gallery (1859-61) and the Art-Journal
Single Plates:
Cologne (1824)
Old London Bridge and Vicinity (1827)
Tivoli (1827)
Oxford from North Hinksey
Caligula's palace and bridge (1842)

Engravings after other painters:

Published in:
Morning (W. Linton)

The Anniversary (1829)

The author of Waverley in his study (W. Allan)
| | |
| --- | --- |
| Evening-twilight (G. Barret) | |
| | |
| Isola Bella (C. Stanfield) | Travelling Sketches in the North of Italy (1835) |
| The Dogana, Venice (C. Stanfield) | |
| 1 vignette | |
| | |
| Trevi (J.D. Harding) | Tourist in Italy (1833) |
| Howth lighthouse from the Needles (Petrie) | Fisher's Drawing Room Scrap Book (1835) |
| | |
| Luque (vignette) | Roscoe's Tourist in Spain (1835) |
| Treport (vignette) C. Stanfield | Stanfield's Coast Scenery (1836) |
| Windsor Castle by Moonlight (T. Hofland) | S.C. Hall's Book of Gems (1836) |
| A seaport at sunset (Claude Lorrain) | Engravings from the Pictures in the National Gallery (1836) |
| The marriage festival of Isaac and Rebecca (Claude Lorrain) | |
| Landscape, with cattle and figures (Cuyp) | |
| The market cart (Gainsborough) | |
| The mosque of Sultan Achmet (T. Allom) | Walsh's Constantinople (1838-40) |
| Stirling from the old palace (D.O. Hill) | Wilson and Chambers' Land of Burns (1840) |
| The Ferry Boat (F.R. Lee) | Finden's Royal Gallery of British Art (1838-49) |
| Tiger Island (C. Stanfield) | G.N. Wright's Gallery of Engravings (1844-6) |
| Plain and Bay of Sorrento | |
| | |
| 4 pictures (T. Stothard) | Bunyan's Pilgrim's Progress |
| | |
| Raising the Maypole (F. Goodall) | The Art Journal (1854-69) |
| | |
| --- | --- |
| A summer Holiday (F. Goodall) | |
| The bridge of Toledo (D. Roberts) | |
| Amalfi, Gulf of Salerno (G. E. Hering) | |
| Manchester, from Kersal Moor (W. Wyld) | Art Journal Vol. 1X 1857, page 204 |
| Evening in Italy (T.M. Richardson) | |
| The Monastery (O. Achenbach) | |
| The Swing (F. Goodall) | |
| Felice Ballarin reciting Tasso (F. Goodall) | |
| Hunt the Slipper (F. Goodall) | |
| Arrest of a peasant Royalist ( F. Goodall) | |
| The Post Boy (F. Goodall) | |
| The School of Sultan Hassan (F. Goodall) | |
| | |
| The Castle of Ischia ( C. Stanfield) | The Art Union |
| The Piper (F. Goodall) | |
| | |
| St. Paul's Cathedral (D. Roberts) | Royal Birmingham and Midland Counties Art Union |
| | |
| The Angel's Whisper (F. Goodall) | |
| The Soldier's Dream (F. Goodall) | |
| Cranmer at Traitor's Gate (F. Goodall) | |
| The happier days of Charles 1 (F. Goodall) | |
| Shakespeare's Seven Ages (D. MacLise) | Art Union Magazine, 1850 |
| The Chalk Waggoner (Rosa Bonheur) | |
| | |
| | |
| | |