The Goodall Family Of Artists
Home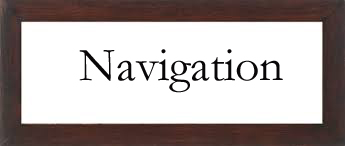 Walter Goodall

R.W.S.

1830-1889
Walter was the youngest son of Edward Goodall and brother to Frederick. He studied in the school of design at Somerset House, the Royal and Clipstone Street Academies. During his career he travelled to Rome, Venice, Holland and Brittany often choosing domestic subjects including peasants, children and animals as well as coastal scenes. In 1852 he exhibited three drawings at the Royal Academy. In 1853 he became an associate of the old Society of Painters in Water colours, and continued to be a frequent exhibitor in Pall Mall from that date. In 1862 he became a full member of that society. His drawings were very much esteemed and was a constant exhibitor at the Royal Manchester Institution and all the principal water colour exhibitions. Some of his best work was shown at the exhibition of water colour paintings at Manchester in 1861 and his "Lottery Ticket" was exhibited at the Philadelphia Centennial Exhibition in 1876. Goodall usually painted small subject pictures, such as "The Daydream," "The Cradle Song," "Waiting for the Ferry boat," and "The Tired Lace Maker." A number of these were lithographed in a series entitled "Walter Goodall's Rustic Sketches." Goodall also made many drawings from pictures in the Vernon Gallery for engravings published in the "Art Journal."
His work is not to be confused with illustrations of birds, plants, trees, insects and fish by William Goodall (signed W. Goodall) who was not related to the family.
About fourteen years before his death he had a stroke from which he never quite recovered and during the last few years of his life was unable to practice his art. He died on May 14, 1889 at the age of 59, leaving a widow and three children.
The Story of the Cross

From a private collection.

Watching the Cat

Come to me Pet

Playing Children and a Saving Hand 1862

Flowers in her hair.

Image donated by Cynthia Eardley

Feeding the rabbit

A print of Going to Market.

A print of the painting Le Reliquaire

Feeding the Calf 1866

Children at the Eel Traps, 1870

Feeding the Calf 1867

Contemplating the Catch

The Crystal Palace

Two girls by a country gate. 1864

Click to enlarge.

For some time these detailed paintings were attributed to Walter Goodall. This is not correct. They were actually painted by William Goodall who is not related to this family of artists. For more information on the artist, please click HERE

Girl With a Rag Doll.

Attributed to Walter Goodall and donated

by Peter Blackiston

The Gleaners

Two young girls and calf.

Click to enlarge
| | |
| --- | --- |
| Letter from Walter to his brother and artist Edward A. Goodall | |