The Goodall Family Of Artists
EDWARD GOODALL
1909-1982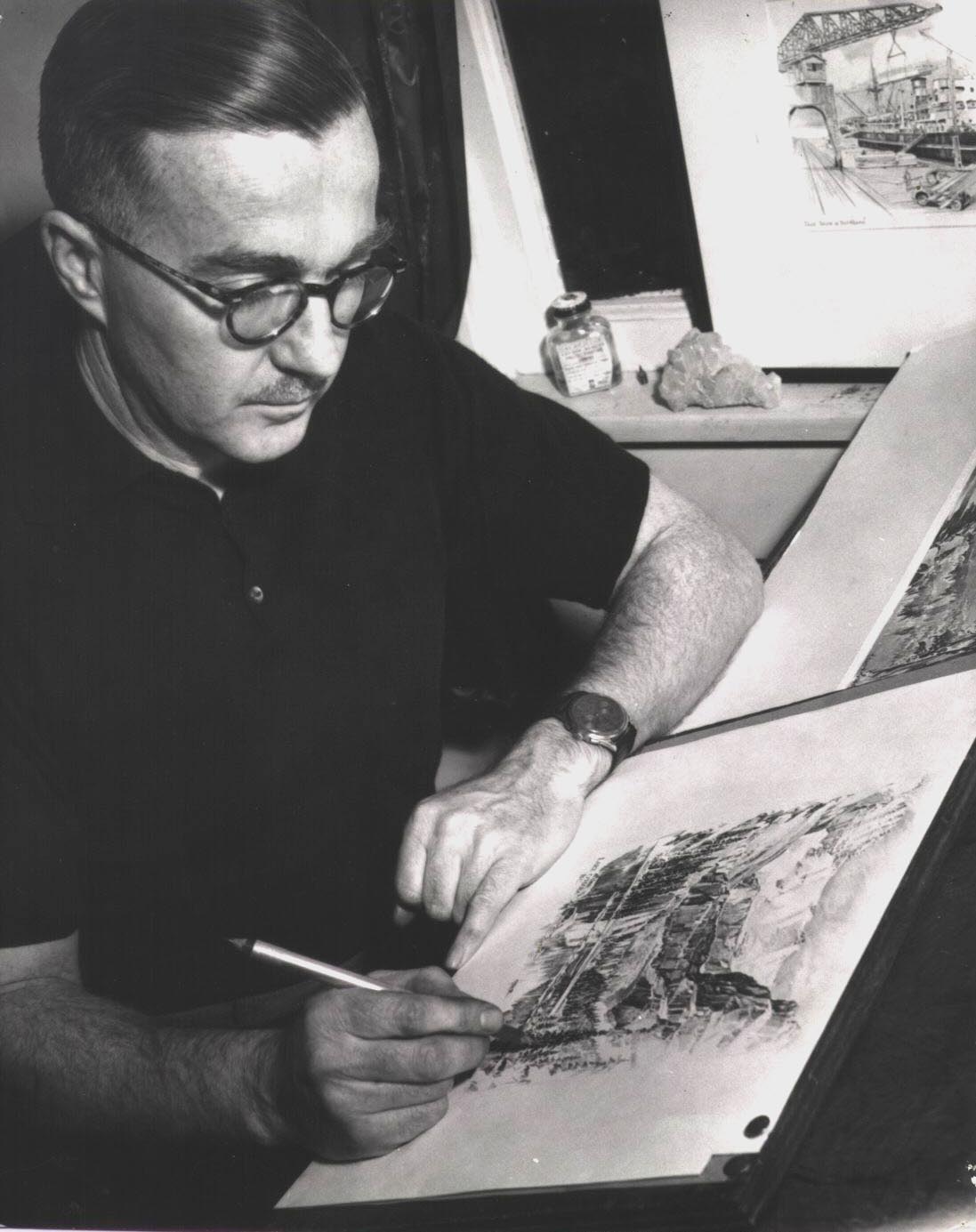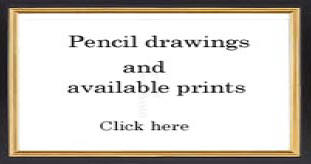 The following is a short biography
Edward Goodall was a Canadian artist. He was not the first Goodall to take up art as a profession however, for his great grandfather Edward (b.1794), grandfather Edward Angelo (b.1819) , and grand uncle Frederick (b.1822), were all very successful. Edward (b. 1909) was the son of Sidney F. Goodall, barrister & solicitor and mayor of Wells, Somerset, England. Edward began to show an interest in art at an early age but it was not encouraged as his father felt it should be left as a hobby. He attended Monmouth College in Wales as a boarder and while there studied art under the guidance of art master Marcus Holmes, a pupil of the great Sir Hubert Von Herkomer After leaving Monmouth he continued his pursuit of art while his father began guiding him towards a career with the bank. The thought of a banking career did not enthuse Edward so his father took some of his work to artist Augustus John. John said he had a natural talent and should not go to art school but should develop his own style. With this in mind, Edward began to travel. It was the start of the Depression when he arrived in India and got a job as a foreman on a tea plantation. He loved India and was there long enough to purchase a polo pony and take up the sport. He then went on to China and Japan, financing his trip with free-lance drawings, and eventually came to Canada spending one winter at Lake Wabamun, Alberta, cutting ice blocks. He continued to draw and sell his work but as with everyone in the thirties it was tough. He hired on with a cattle drive across Canada and by ship to Ireland, their final destination. He returned to Canada and while in Victoria married in 1937. He sold stocks and bonds but continued to turn out drawings to help make ends meet. When war broke out he enlisted and joined the Royal Engineers, specializing in camouflage of buildings and equipment for the duration. It was at this time that the idea of pen and ink and pencil post cards came to mind. He applied for the copyright to "Goodall's Pencil Postcard Series" in 1942 and began drawing scenes on Vancouver Island with considerable success.
He was able to put his savings together and purchased a beautiful home (Inchgarth) on Wilmot Place in Oak Bay in 1945. There he built his first studio in the coach house down in the lower garden. By this time orders for cards and commercial drawings were coming in steadily. Half of the studio was for storage of cards which were printed by Bulman Bros. of Winnipeg and Vancouver and shipped in 2 ft. square cartons. He arranged them on the shelves with a sample card pasted on the front. Records were kept in a ledger with stock taking jotted on the side of the box. Edward or Ted as he was known, was a good salesman. He liked people and they liked him. He would travel around Vancouver Island and stop in at auto courts as they were called then to meet the owners. In no time he was doing a drawing of the business using artistic license to leave out an unsightly telephone pole and put in a flowering tree. Usually he would sell the original to the owner and then have a small quantity of cards printed. If all went well more would be issued.
Two of his first large commissions in the late forties and early fifties were a series of drawings of the pulp mill at Powell River and paintings for the C.P.R. ships. His scenes were always places people would recognize or relate to. The Devonshire Hotel in Vancouver ordered a series of old English Inns and he began doing paintings in water colour of private homes. He recalled many amusing stories over the years, and this one was from the manager of the Devonshire Hotel in Vancouver, B.C. An old lady would come to the lobby of the hotel on a regular basis and stand staring at one of his pictures of an old inn. One day the picture was found to be missing and the little old lady never returned. His long association with Canadian Stevedoring began and was asked to prepare a series of pencil drawings every year for their calendar. One year they felt that a switch to photographs would be appropriate but were soon to feel the repercussions. Letters poured in from all over the world wondering what had happened to the artist. He continued working for them until his death in 1982. He continually had to get out and promote his work and for the most part kept it commercial as that was where the money was. Ted was now traveling to many points across Canada and was toying with the idea of producing a British Columbia calendar. This came to be in the early fifties and his first series of west coast scenes in pencil was printed and which proved to be very promising and soon sold out. He continued with the pencil calendars until the late fifties at which time he replaced the pencil drawings with paintings.
In the mean time he had made contact with the Illustrated London News and they quickly commissioned him in 1955 to prepare a series of drawings on the new Aluminum smelter project at Kitimat. This led to many other drawings for the publication including a series on education facilities in Canada, scenes for British Columbia's centennial celebration in 1958 and the Royal Canadian Navy. He was often invited to join the Navy as a guest during exercises which took him to Hawaii and San Francisco.
Ted was a member of the Alpine Club of Canada and past chairman of the Vancouver Island section for 1959 and 1960. Some of his climbs included Mt. Constance in Washington State, Mt. Assiniboine camp, Mt. Magog, Mt. Sturdee, Hooker Glacier camp, Mount Robson camp, Maligne Lake camp, and winter camps at Skoki and Little Yoho. He would always find time to make water colour sketches and drawings while at these camps which inspired him to start production of a calendar of water colours. The originals were always sold after prints were made by Grant Mann of Vancouver and the resulting calendars were a success again. This was in the very late fifties and there was now a demand for water colour post cards as well. Ted began to devote his time to painting resulting in hundreds of scenes being used commercially. Again the originals were always sold and can be found today hanging in homes worldwide.
He was now doing personal Christmas cards for dozens of people including the Premier of British Columbia, the Lieutenant Governor, the Captain and crew of the Royal Yacht Britannia, and Mr. Harold Elworthy president of the world famous marine rescue and salvage company Island Tug and Barge. He also designed personalized cheques for many prominent Canadians including timber magnate H.R. MacMillan. The black and white post cards were phased out and stock that was not moving was destroyed and written off. Sadly, he did not keep a record of all his work or the cards produced and in many cases not even one card was kept. Since 1942, it is estimated that over 500 scenes were made into post cards.
Orders for paintings were continuing to come in and he was kept very busy. His work was also used by companies specializing in such things as art plaques and in these cases he was paid on a royalty basis. By now he was very well known and besides his art he was also selling his photography of mountain scenes to post card companies. He won a thunderbird at the Brussels World Fair for colour photography and was continually asked to exhibit his work whenever he had time.
In the sixties he visited Venice and painted many scenes in the area his grandfather had loved. He was never at home for more than a few days at a time and was always on the road either completing a painting or promoting his work. The home on Wilmot Place in Oak Bay, Victoria B.C., was too large for Ted and his wife Carol. Their son Richard had left to begin his career in 1964 and the studio had been relocated to the house. The coach house had now become the home for his new 68 Mustang, a car he enjoyed above all the rest. In 1968 he and his wife moved to a new home on Richmond Road where his new studio on the main floor was just what he wanted with lots of light and room. He was now charging good prices for his work and he concentrated on large watercolours. He was in good health and very active, always finding time to enjoy his hiking and skiing. In the mid seventies he was approached by a Mr.John deJong of Canadian Gallery prints in Port Moody who eventually became his agent and a very successful series of limited addition prints were issued over a number of years. Art cards were also produced and Ted no longer had to spend a lot of time promoting his work. Through the years he rarely exhibited his work in galleries since there was nothing on hand owing to a waiting list for sales. In the early eighties he prepared a series of paintings for a one man show at a Victoria gallery where people lined up outside long before the opening. He sold everything within an hour. By now he was being flown to specific locations in the mountains by helicopter for special orders and enjoying a comfortable life in semi retirement.
In 1982 he complained to his doctor about something in his throat. He was ready to go skiing but wanted to check it out. It turned out to be a cancerous growth that had spread. Following surgery he suffered a stroke from a blood clot and died September 12th. Following his wishes, the ashes were scattered on a favourite mountain near Banff, a place where happy holidays were spent with the family years ago.